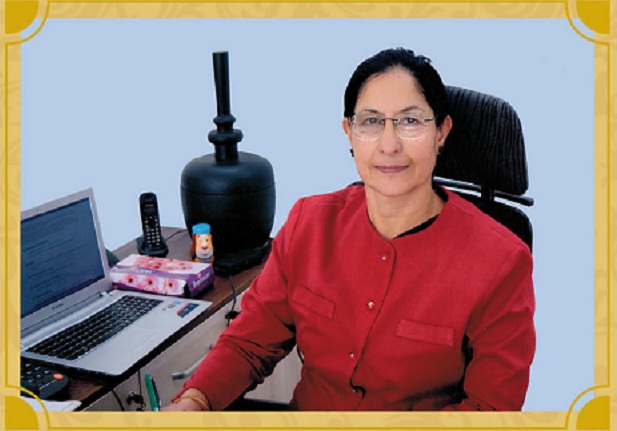 My Dear Students,
Welcome to the session 2020-21.
The beginning of this session has been strangely unique and turbulent, on account of the pandemic of Covid-19. The whole world is passing through difficult times and we are also in a state of lockdown for safety and health of one and all.
In normal circumstances, you all would have been passing through the front gate of the School, prancing in the corridors, attending classes, playing and jumping in the fields and going about regular chores. Your exuberance and various activities would have been creating joyous energy around all of us.
Courtesy Covid-19, we are all struggling to find ways and means to keep ourselves in a state of positive health and at the same time be involved.
You being the most vibrant age-group, is facing the maximum challenge. The challenge is basically on two fronts: one, staying healthy and the other, of keeping yourself meaningfully occupied.
I firmly believe that you and your parents are in-charge of your choices and routines; I am also sure that 'being bored' is not one of them. Begin daily with a 'Thank You Lord for another day' smile, so that we can make this lockdown a memorable time.
Your teachers have already started the new session with online lectures and assignments. Hope you are making the most of it. Mail your doubts so as to keep your teacher's and your interests alive in learning.
In these difficult times, let's all be grateful towards all those who are helping us stay safe, be it doctors, nurses, paramedical staff, police and other forces, municipalities, pharmacists etc.
Let us pray to Almighty to give us the strength to fight this pandemic and emerge victorious.
God bless.

Dr. Mrs. Kushaldeep Kaur
"We impart Education, not Literacy"